Yin Yoga & Mindfulness Training
Advanced Principles in Mindful Practices & Mapping the Subtle Body
A 20hr Yin Yoga Teacher Training Intensive
TELLURIDE yoga center, Colorado
July 18-21st
-this event is Sold out-
TO REGISTER on the waitlist E-MAIL KALI.BASMAN@GMAIL.COM

This training will focus on the cultivation of an enriched Pranic field and an in-depth investigation of Buddhist Philosophical Principles- which we mingle with psychological self-inquiry and awareness practices in Yin Yoga Asanas. This course offers advanced anatomy and physiology, Yin & Yang Posture Clinics/Asana Labs, Restorative Yoga, Neuro-physiology of the Autonomic Nervous System, Traditional Chinese Medicine Meridians, and methods for routine mindfulness.
We will weave in a special focus on three primary vital centers of the Chinese Meridian system:
Earth Element | Water Element | Fire Element
- INVEST IN THE INQUIRY –
DELVE INTO A RICH AND ROBUST RESTORATIVE PRACTICE TO INCREASE VITALITY AND SURRENDER TO YOUR SYSTEM'S INNATE WISDOM.
Beginners are welcome but a background of interest or experience in mindfulness and some experience in Yoga Asana (yin or yang) is required.
Schedule Outline

Day 1: Thursday 4:30-7:30pm
Art of Arrival [Evening Program]
Arrival Dharma,Opening Circle
Principles of Yin & Introduction to 5 Elements
Arrival Practice

Day 2: Friday 4-8pm [Earth Element]
Mindfulness Arrive & Center. What is Mindfulness. Dukkha & Seated Posture.
Yin. Breath, Breathing Into, Lines of Energy. Spleen Meridian, Earth Element & Yin Practice.

Day 3: Saturday 10am-2pm, 4-7pm [Water Element]
Mind 3 Cardinal Points on the 8 Fold Path.
Yin. Repair Response, Advanced Principles of Yin, Chi. Function of Psoas. Restorative Yoga. Kidney Meridian, Water Element & Yin Practice.

Day 4: Sunday 12-2pm, 3:30-6:30pm [Fire Element]
Mind 4 Noble Truths, 3 Jewels, 4 Beats of the Mind
Yin. Yin & Yang Tissues, Heart Meridian & Fire Element Practice, Adjustments & Sequencing.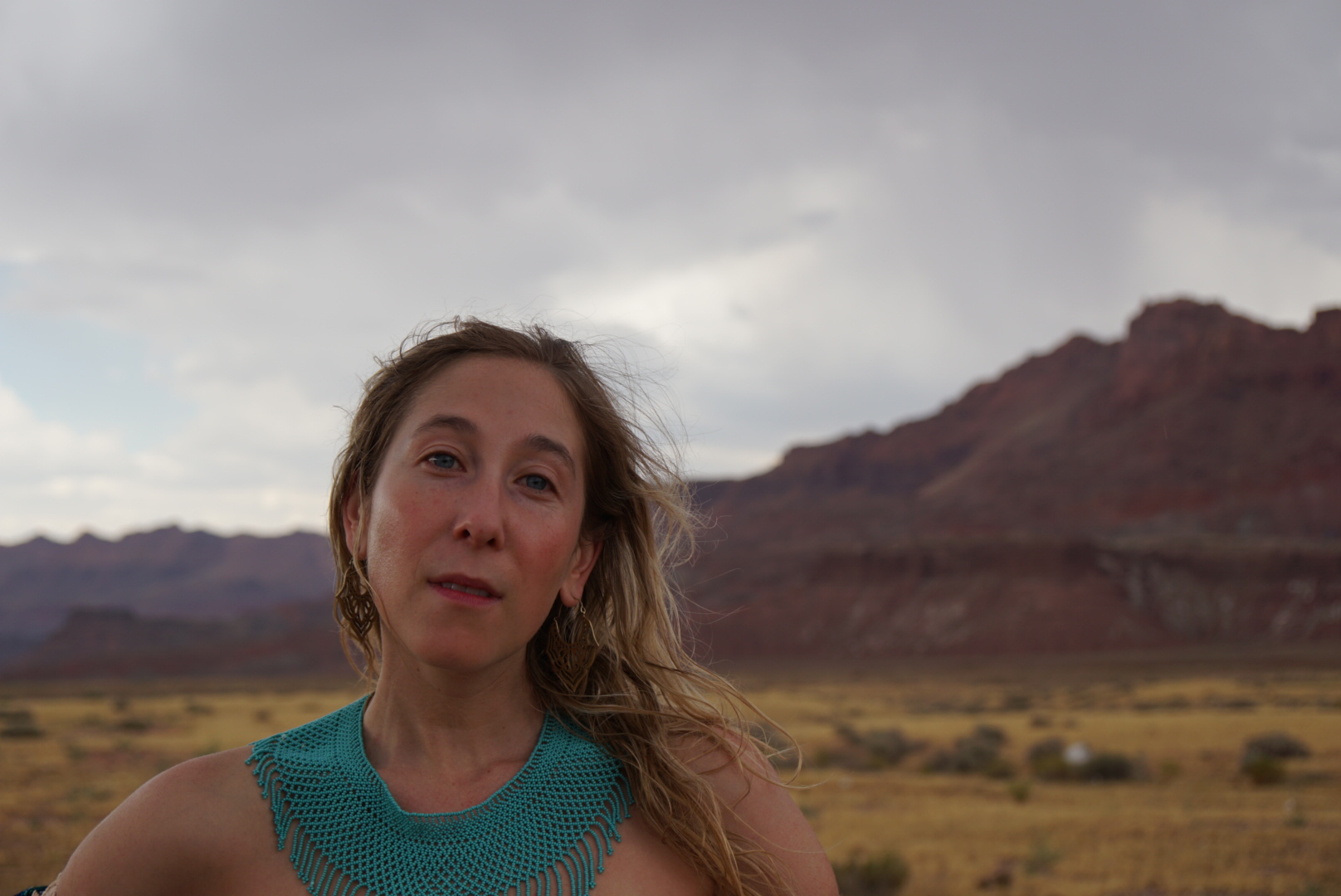 Kali Basman, international yoga teacher, is passionate about using yoga as a tool for self-inquiry, strength and healing. Specializing in Yin and Restorative textured practices to honor the lunar, often neglected side of yoga, Kali shares her teachings around the globe from Envision Festival in Costa Rica to retreats in Colorado and California. Kali pays reverent homage to her lineage of teachers, Sarah Powers, Paul Grilley and Judith Lasater.
"A+! Outstanding! Your language is exceptional and adds so much richness, depth and learning to our experience so students and practitioners. YOur wisdom is impressive and your knowledge and competence are deep and broad. You totally 'get' yin, which is refreshing and in my experience, somewhat rare. This training is exactly what I've been looking for for years! You do a masterful job creating and holding safe space for learning and experience. Your authority is gentle and warm. Yous aw the best in every practitioner and encouraged that in each of us. Thank you, Kali. "- Practitioner of Yin & Restorative YTT Sedona 2018
"You cannot miss an opportunity to train with Kali. She is an exceptional teacher. Yoga with Kali is transformative, inspiring and healing. She creates a safe, nurturing, encouraging environment for everyone from beginner to advanced. Kali is an insightful, intutitve, gentle and strong leader. Words are not enough to express how wonderful she is. She is a gift to the world. Do yourself a favor and study with her." - Practitioner, Yin Yoga Teacher Training - November 2017 - Bhakti Yoga Shala - Santa Monica, California
"I found the definition of Equanimity and the Yin Philosophy to be in perfect alignment. As I have learned Yin asks the body to gently hold in a pose for an elongated amount of time so that there is a path carved for the mind and body to find equanimity; therefore bringing deeper awareness, unlocking the body's meridians and thus igniting the mind, body, spirit connection for a transformational and empowered healing process!" - Practitioner of Yin & Restorative YTT Peru 2017
Questions? Contact here or email Kali.Basman@gmail.com.